Jan 01, 2023
ZTE Axon 20 5G's Order Starts from December 21, Priced at € 449 / £419 / $449
---
For media contact:
ZTE PR Team
_______________________________________________________________
Starting from December 21st, ZTE Axon 20 5G, the world's first under-display camera smartphone will be officially available. Pricing at €449 / £419 / $449, the ZTE Axon 20 5G will be first available in the limited edition black color for users who have invitation codes. Users can join the brand's campaign, New Vision Club, to be the one of the first to purchase the ZTE Axon 20 5G and get a free pair of ZTE LiveBuds TWS earphones as a new year's gift.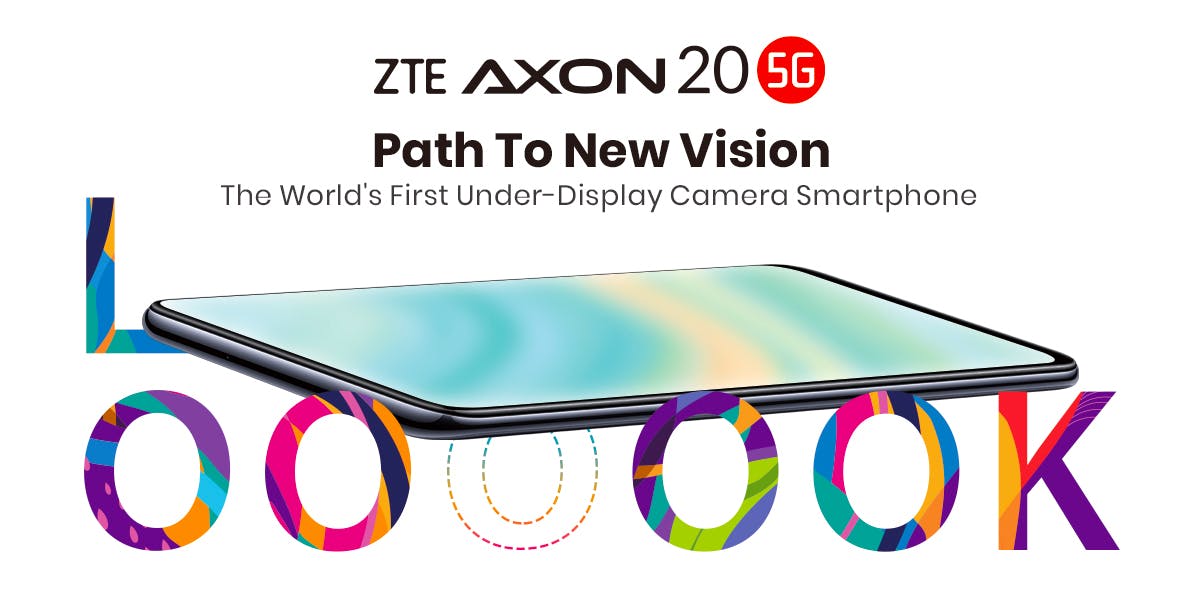 (Shenzhen, China, December 21st, 2020) - The ZTE Axon 20 5G, the world's first under-display camera 5G smartphone, announced its global availability on December 21st. Packing advanced under-display technologies, the Axon 20 5G provides a true full-display without any notch or punch hole. This device also features industry-leading 5G technology, an AI Quad camera, and a 6.92" OLED display with 90Hz refresh rate for a smooth day-to-day 5G experience for just €449 / £419 / $449.
Developing World First Technologies
ZTE is renowned for its continuous drive to bring the most innovative technology to users. Back in 2015, the company introduced the Axon series with the first smartphone to feature a dual back camera setup. In 2017, it brought to users the world's first foldable smartphone with the Axon M and later introduced blazing-fast 5G speed to technology enthusiasts with the Axon 10 Pro. This time, the Axon 20 5G brings a totally new full screen experience through breakthrough technologies for its under-display camera.
Behind the World's First Under-Display Camera
Through a focus on 5 core technologies, including special materials, dual-control chips, unique driver circuits, special pixel matrix, and its in-house selfie algorithm, ZTE managed to overcome numerous technical challenges through research and development to deliver an outstanding experience on the Axon 20 5G
To balance the performance of the display and the front camera, ZTE has adopted highly transparent materials that include new organic and inorganic films, to ensure enough light input for the front camera. Anti-reflection treatment has been applied to maximize the transparency and suppress optical diffraction whilst a special OLED was developed with the aim to bring sufficient light into the camera sensor.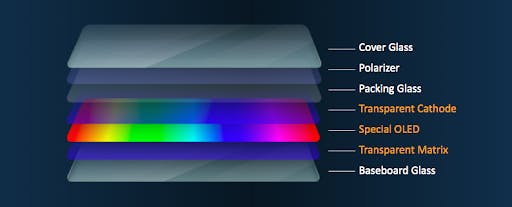 (High Transparency Nano-level Material, special OLED, and transparent pixel matrix that dramatically ensure the optical transmittance)
Moreover, a built-in independent dual-control chip and integrated driver circuits have been employed to enable the color synchronization between the front camera and the conventional display. The unique driver circuit layout design over the camera is precise and miniaturized to avoid interference, providing a consistent and smoother transition of display image and camera vision.
In addition, ZTE has engineered a special pixel matrix with different pixel sizes and arrangement to provide a greater display consistency and camera performance. 
Finally, a unique triple selfie algorithm has optimized the performance of the camera under several lighting conditions, improved glare interference, supported automatic dynamic range adjustment for great improvement of the photo clarity, and the image contrast.

( 4 under-display technologies to make a ture full display, 5 core technologies to realize the under-display cameras.)
A True Full Display Looks So Much Better
ZTE has leveraged additional under-display technologies, including ambient light, sound, and fingerprint sensors to achieve a true full screen without any punch holes. The innovative light sensor can automatically adjust the screen brightness based on the environment, allowing the display to be clearly seen at any time.
The display reaches digital cinematic color standards thanks to its 6.92-inch OLED display, 10-bit color depth, and 100% coverage of DCI-P3 color gamut. The FHD+ resolution and OLED materials have made the display color clearer and more beautiful. By virtue of a length-width ratio of 20.5:9 and the DTS:X Ultra 3D sound, the device can deliver a cinematic experience with no visual obstacles.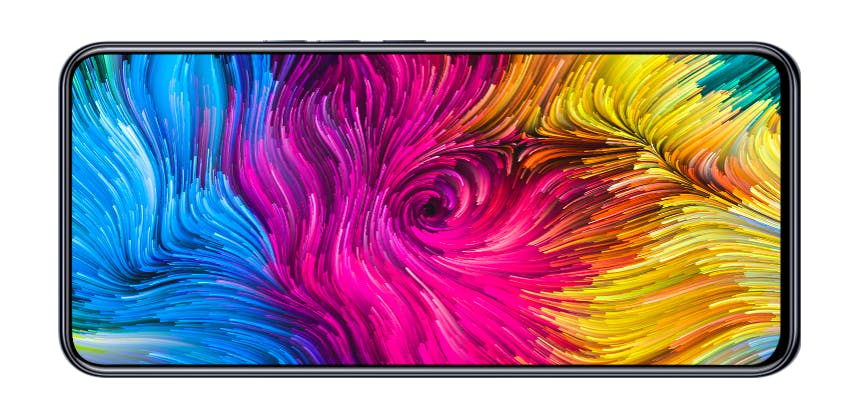 (A true full 6.92-inch FHD+ OLED display, with 10-bit color depth, and 100% coverage of DCI-P3 color gamut. 90Hz refresh rate and 240Hz sample rate, the screen is smooth and responsive.)
Strengthened 5G Experiences with Super Antenna 2.0
The ZTE Axon 20 5G features upgraded antenna technology to ensure an ultra-fast 5G experience anytime and anywhere. ZTE's Super Antenna 2.0 is a cutting-edge PDS antenna with a 360-degree surround integrated design and intelligent closed-loop tuning technology, which can improve network connection stability and download speed. 
Moreover, 12 different antennas have been integrated into the outer surface of the middle frame, which are further away from the motherboard and internal components, thereby improving the signal connection quality, making it more stable and faster. 
On top of this, the device boasts  intelligent network acceleration technology, which has increased the download rate by 30%, according to the test results at ZTE's lab, and it intelligently avoids frequency bands with congested signals.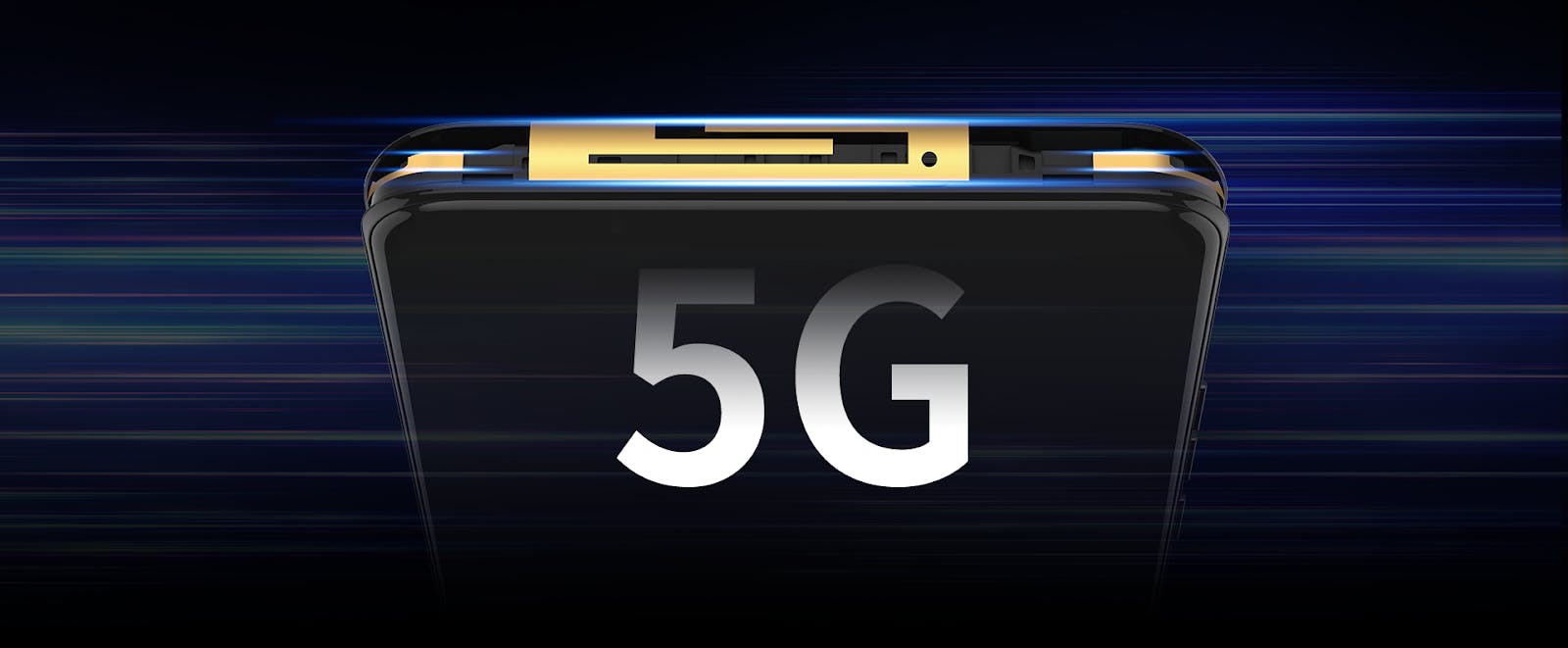 (Cutting-edge PDS antenna, 360-degree surround integrated design and intelligent closed-loop tuning technology.)
Integrated Functions for Video shooting and Editing
ZTE has made continuous efforts in improving the video functions of its smartphones to meet the creative needs of younger generations in the 5G era. 
The device features a 64MP super HD main camera that supports 4K high-resolution video at 60fps, super night scenes, video beauty and real-time HDR video in multiple lighting conditions. In addition, the main and wide-angle lenses support image stabilization, which helps to shoot videos of higher quality. 
Moreover, the camera software features 6 intelligent templates to produce stylized videos, which can intelligently match different styles of music with special transition effects. In addition, the unique full-screen film recording mode, with a ratio under 20.5:9, can support portrait bokeh and beauty mode, providing further video customizations. 
Excellent Performance for Day to Day Experiences
Powered by the Qualcomm® Snapdragon™ 765G mobile platform, the ZTE Axon 20 5G features a new-generation full-scenario system optimization engine. The 4,220mAh battery can support 30W Quick Charging and has a 5G power saving mode that improves battery life by 35%. The heat dissipation capabilities are improved through a triple level intelligent heat dissipation system, which includes liquid cooling circulation, carbon nanofiber thermal pad, and graphite material. Thus it will always remain cool during power intense activities such as playing games, viewing short videos, or watching movies.
Design Comes First
With the thickness of only 7.98mm, and the ultra-thin design of double shoulder lines, the ZTE Axon 20 5G has inherited the sleek style of the ZTE Axon series. The 3D curved glass on the back contains ten layers of structural stacks, which have been carefully crafted with 36 different processes to create a unique and gorgeous texture. 
New Vision Club 
Only the users who join the "New Vision Club" and get the limited invitation codes that are used to buy the ZTE Axon 20 on December 21st. All the invited users will get a free pair of ZTE TWS LiveBuds earphones as a gift and also be invited to join the review program for $20 cashback as a reward.
The first limited batch of ZTE Axon 20 5G is offered exclusively to the invited users only;
First batch buyers can get a New Year's gift, ZTE LiveBuds TWS earphones;
First batch buyers will be invited to give a product review and receive a $20 cashback as a reward and have a chance to be promoted on ZTE official channels; 
First batch buyers can share their ideal features to provide some innovative ideas which will have a chance to be considered on the next Axon device;
The campaign ends at 8am December 27th 2020 (CET time).
How to Get the Limited Invitation Codes
Users have a chance to get the limited codes by participating in the following activities: 
By joining the campaign quiz:
undefinedundefined
By following ZTE's official social media:
undefined
By following your favourite tech websites and content creators
Our reviewers will get a chance to share some special codes with their communities
Pricing and Availability
The ZTE Axon 20 5G can be ordered at $449/ €449 /£419 from the official website http://global.ztedevices.com (live on December 21st)
The ZTE Axon 20 5G is available in the following countries and regions:
EU store: Austria, Italy, Belgium, Latvia, Bulgaria, Lithuania, Croatia, Luxembourg, Cyprus, Malta, Czech Republic, Netherlands, Denmark, Poland, Estonia, Portugal, Finland, Romania, France, Slovakia, Slovenia, Greece, Spain, Hungary, Sweden, Ireland
UK Store: United Kingdom;
GL Store: Korea,Ukraine,Thailand,Malay,Philippines,UAE,Saudi Arabia,South Africa.
The ZTE Axon 20 5G is not available in the United States and Canada.
______________________________________________________________________
Follow ZTE on:
Twitter | Facebook | YouTube | Instagram
About ZTE
ZTE Corporation is a global leader in telecommunications and information technology. Founded in 1985 and listed on both the Hong Kong and Shenzhen Stock Exchanges, the company has been committed to providing integrated end-to-end innovations to deliver excellence and value to consumers, carriers, businesses and government and enterprise network customers from over 160 countries around the world to enable increased connectivity and productivity. Looking forward, the company will be committed to building its core competitiveness in independent innovation in the 5G era, and will accelerate the global commercial deployment of 5G by means of the leading end-to-end 5G products and solutions.
---