Jan 01, 2023
The ZTE Axon 20 5G Yellow Version is Globally Available for Pre-order on January 7th
---
Starting from January 7th, the new color iteration of the ZTE Axon 20 5G will be open to pre-order. The new color Sunrise Yellow comes with the same specs as the black variant and is also priced at  €449 /£419 /$449. By joining the website quiz, there is a chance to get a special coupon to order the under-display camera phone for $/€/£20 less.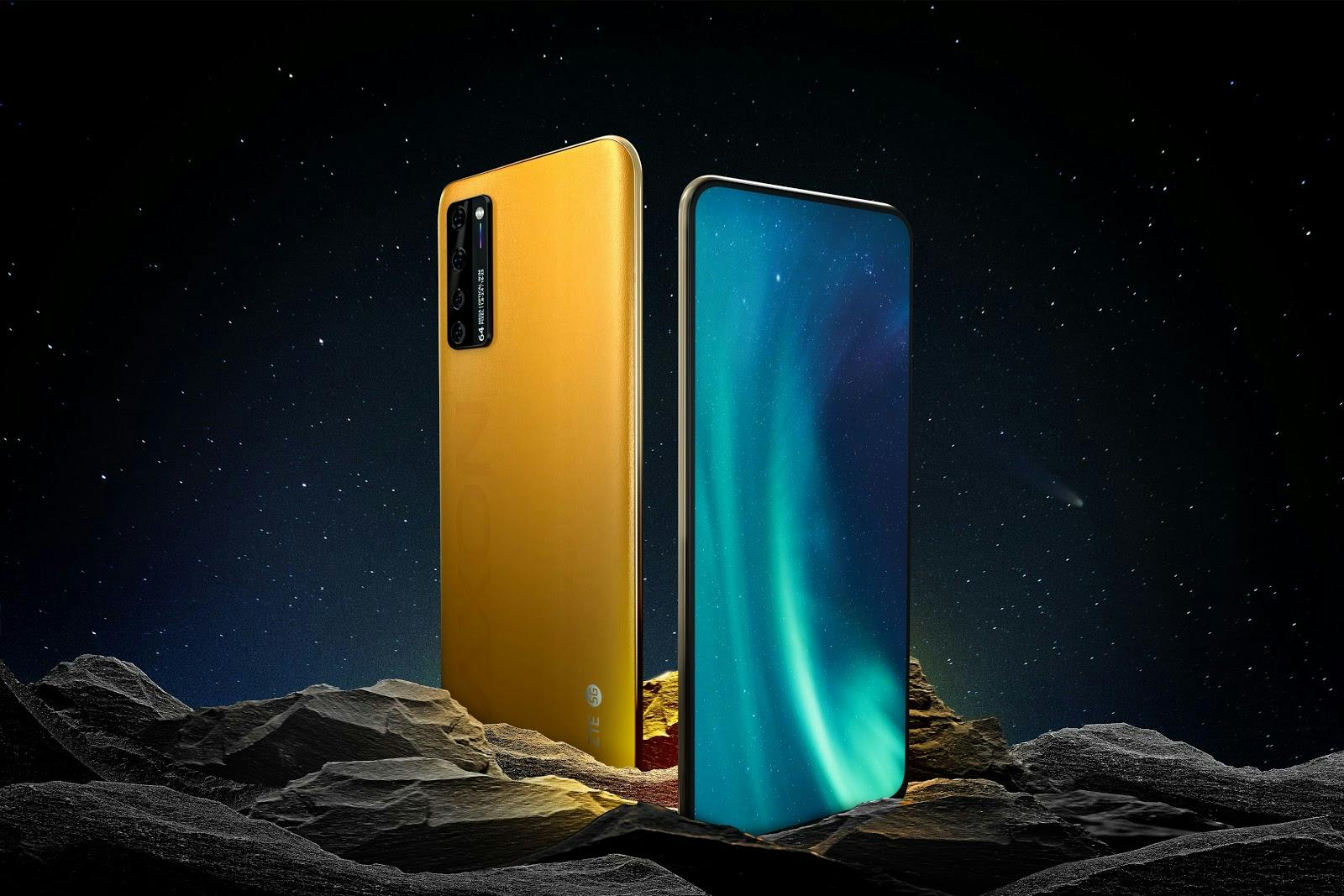 (Shenzhen, China, January 4th, 2021) - ZTE Axon 20 5G, the first under-display camera 5G smartphone, announced its global availability on December 21st. The new color, Sunrise Yellow, is now ready for the global market in selected countries and regions, with availability beginning on Thursday, January 7th. 
Sunrise Yellow, Made for a Better Touch   
Made from vegan leather, the yellow color of the back of the phone is reminiscent of the warm glow of a morning sunrise. It is smooth and soft to the touch while at the same time helps to make the back more durable and waterproof compared to phones with a glass back panel. The ZTE Axon 20 5G weighs 198g, 7.98mm, with a double-curved waistline arc design and the overall feel is comfortable even after using the phone for a long time. 
This new color is named Sunrise Yellow, to contrast with our previous color, Midnight Black. This bright color represents our hope for a better future after the rough 2020 we just experienced. In the dark, there will always be light.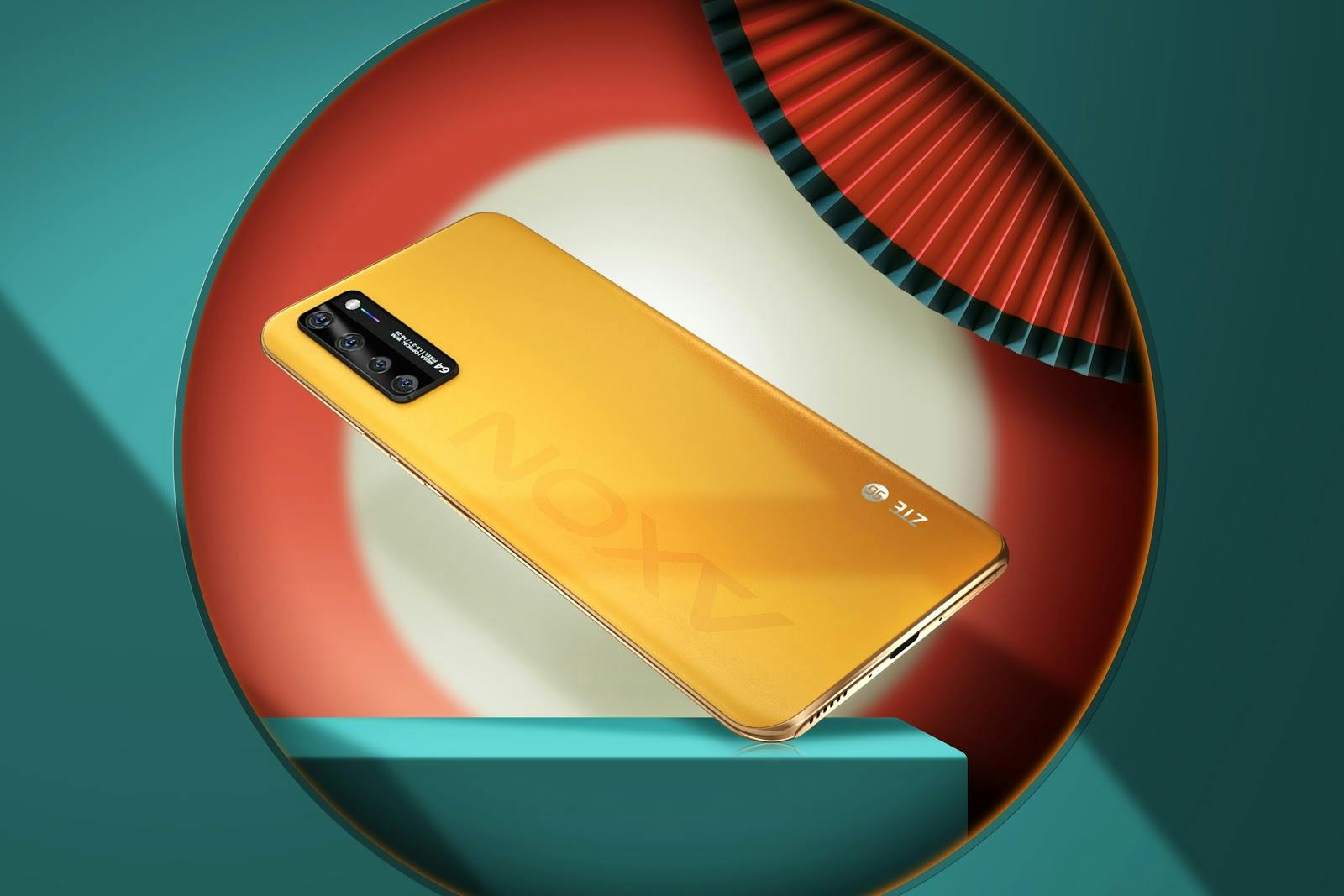 Unobstructed True Vivid Full Display As Everything is Under-display
The ZTE Axon 20 5G Sunrise Yellow enjoys the same spec as the black version. Packing the same advanced under-display technologies, delivering a true full-display without any notch or punch hole. This device also features industry-leading 5G technologies, an AI Quad camera, and a 6.92" OLED display with 90Hz refresh rate for a smooth day-to-day 5G experience. 
To scrap the notches and punch holes, the ZTE Axon 20 5G pushes the boundaries of screen innovation. By using more transparent screen materials, dual-control chips, unique driver circuits, special pixel matrix, and its in-house selfie algorithm, the front camera is housed invisibly under the screen. With the light sensor, sound speaker, and fingerprint sensor all under-display, the true full screen offers an immersive visual experience.  
With a full 6.92-inch FHD+ OLED display, with 10-bit color depth, and 100% coverage of DCI-P3 color gamut, 90Hz refresh rate and 240Hz sample rate, the smooth and responsive screen can satisfy every need for day-to-day viewing and entertainment. Watching videos and playing games are more pleasurable.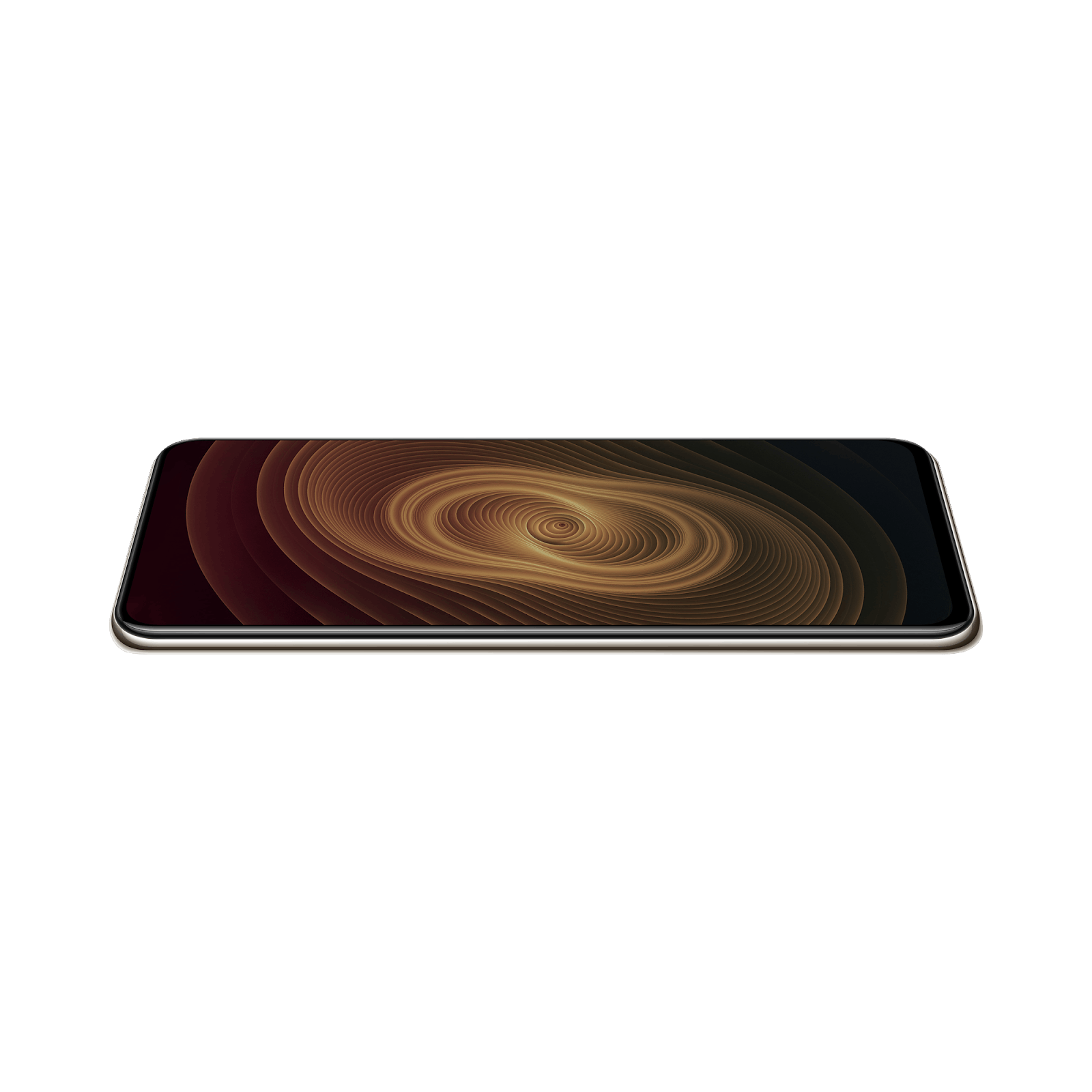 Fast and stable 5G experience
The ZTE Axon 20 5G features upgraded antenna technology to ensure an ultra-fast 5G experience anytime and anywhere. ZTE's Super Antenna 2.0 is a cutting-edge PDS antenna with a 360-degree surround integrated design and intelligent closed-loop tuning technology, which can improve network connection stability and download speed. 
Photography Every Moment Vividly and Stably
ZTE has made continuous efforts in improving the video functions of its smartphones to meet the creative needs of younger generations in the 5G era. The device features a 64MP super HD main camera that supports 4K high-resolution video at 60fps, super night scenes, video beauty and real-time HDR video in multiple lighting conditions. In addition, the main and wide-angle lenses support image stabilization, which helps to shoot videos of higher quality. 
Smooth Day-to Day Performance 
Powered by the Qualcomm® Snapdragon™ 765G mobile platform, the ZTE Axon 20 5G features a new-generation full-scenario system optimization engine. The 4,220mAh battery can support 30W Quick Charging and has a 5G power saving mode that improves battery life by 35%. The heat dissipation capabilities are improved through a triple level intelligent heat dissipation system, which includes liquid cooling circulation, carbon nanofiber thermal pad, and graphite material. Thus it will always remain cool during power intense activities such as playing games, viewing short videos, or watching movies.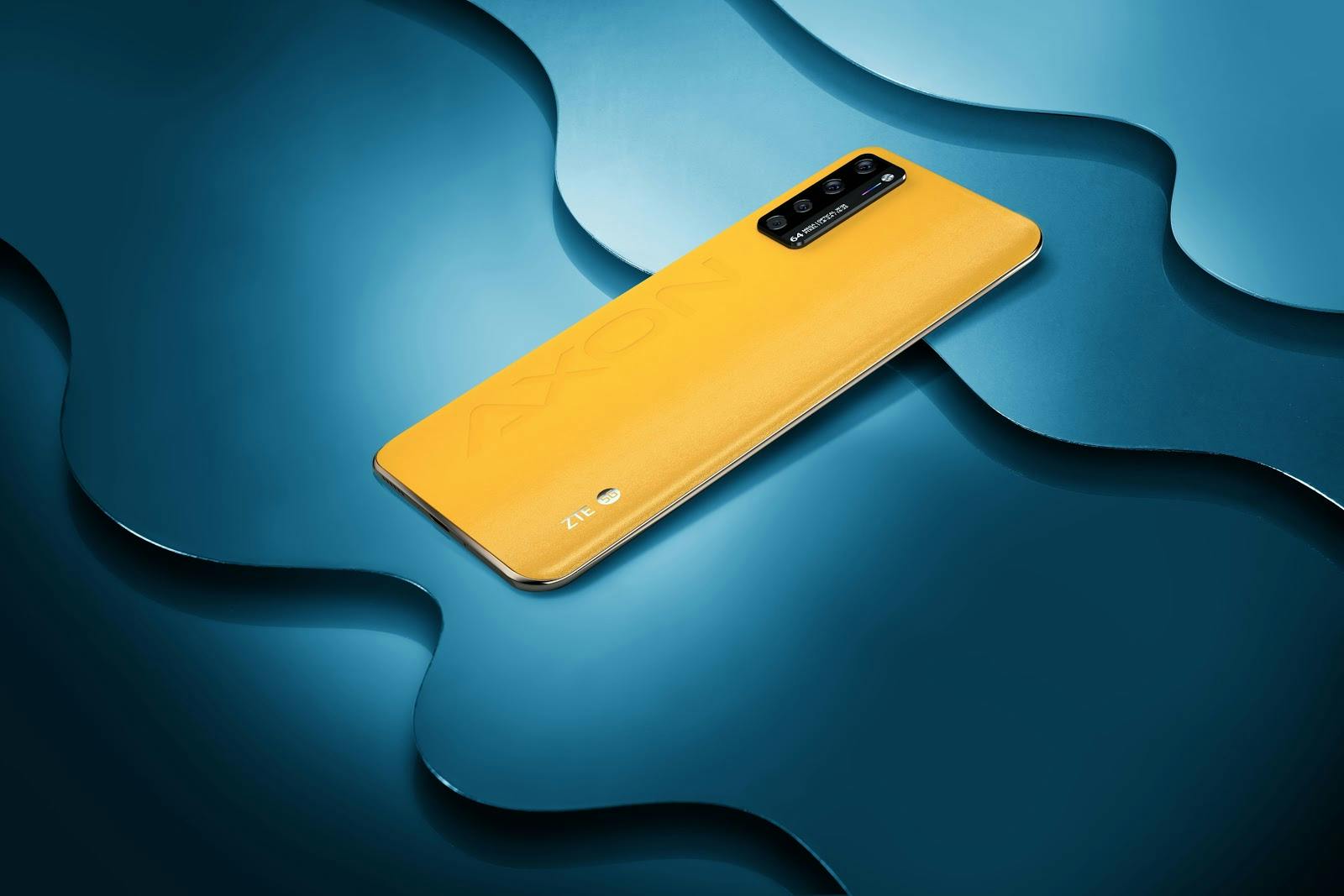 Pricing and Availability
The Yellow version priced at €449 /£419 /$449, the same as the black version. Beginning on January 4th, the yellow version can be pre-ordered via the official website. The limited invitation batch is already sold out thanks to the support. And the new batch of  black version is also available for immediate order. 
Starting from January 4th, users can participate in the quiz from the official website to win a coupon. The coupon is worth $20 and can be used to buy the black or yellow versions. The coupon quantity is limited. 
The ZTE Axon 20 5G is available in the following countries and regions:
EU store: Austria, Italy, Belgium, Latvia, Bulgaria, Lithuania, Croatia, Luxembourg, Cyprus, Malta, Czech Republic, Netherlands, Denmark, Poland, Estonia, Portugal, Finland, Romania, France, Slovakia, Slovenia, Greece, Spain, Hungary, Sweden, Ireland
UK Store: United Kingdom;
GL Store: Korea,Ukraine,Thailand,Malay,Philippines,UAE,Saudi Arabia,South Africa, Kuwait, Israel, The Republic of South Africa.
The ZTE Axon 20 5G is not available in the United States and Canada.
______________________________________________________________________
Follow ZTE on:
Website | Twitter | Facebook | YouTube | Instagram
About ZTE
ZTE, founded in 1985 is the world's leading provider of integrated communications and information solutions. Through providing innovative technology and product solutions to telecom operators and government and enterprise customers in more than 160 countries and regions, the company enables users all over the world to enjoy all-round communication such as voice, data, multimedia and wireless broadband.
---